Meet Mohey Elsayed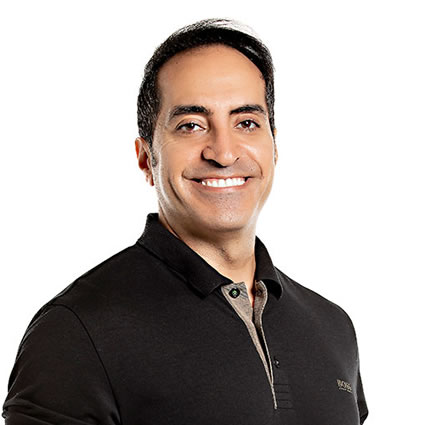 Originally from Egypt, Mohey went from an entry-level position to being a well-known practitioner. During his career, he was the director of spas like the world-famous Eden Roc. Mohey was also involved in the development of fitness systems like Zumba and Orange Theory.
Mohey coached and is endorsed by professional athletes from the NBA, NFL, MLB, NHL and international soccer stars.
The Mission to END Back Pain
More recently, Mohey has decided to dedicate himself to the eradication of back pain all over the world. He wants to help not just sports stars and celebrities but various people from all walks of life. Often, Mohey helps those he encounters every day free of charge since he dislikes seeing anyone in pain or suffering.
Realizing that he can only help a limited number with his own two hands, he chose to create the Mohey Core Method. Mohey wants to share the secrets he's learned, which are the result of his life's work. Join in on the mission to END back pain!
Mohey Core Method

Call Now
Contact Commerce City Chiropractic today to schedule your first appointment!

Mohey Elsayed | (720) 432-0084