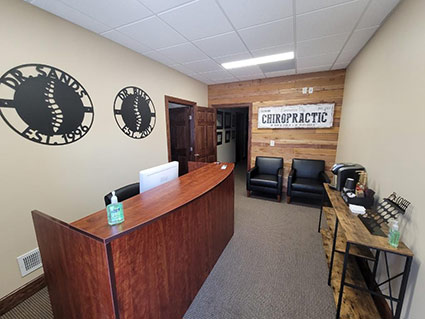 About Commerce City Chiropractic
Dr. Andrew Sands has a long, storied history of practicing chiropractic care. He was the founder of Chiro Care Florida, which had 11 locations. In 2021, Dr. Sands established Commerce City Chiropractic in Commerce City.
At our office, you'll get the benefit of each providers' expertise, bringing a well-rounded approach to your health and recovery.
Providing Customized Care to Help You Heal
We are here to help you! With a natural approach, you'll get the relief you seek without having any risky side effects.
Our experienced team will help you during your recovery process. Whether you've had nagging pain for years or have been through an acute trauma like a car accident, we'll guide you through a treatment program that's designed just for you.
You'll learn exercises and therapies based on your specific needs, giving you the power to speed your healing.
Meet the Team
Bringing About Profound Changes
Have you heard the story of chiropractic's beginning? It all started with D.D. Palmer, a man who restored a janitor's hearing by making a spinal adjustment. Though that seems like a miracle, we've seen similar results that were nearly too good to be true.
After having Dr. Sands works on you, you can experience an incredible level of healing. That even goes for people with serious injuries. But our patients include more than that-we also see expecting moms who want help for pain or have a breech baby. Others seek wellness care as a part of a healthy lifestyle. Whatever your goal may be, we will work with you!
Insurance Is Accepted
We are providers with major insurances. Be sure to bring your insurance card with you at your first visit so we can check your coverage. Contact our clinic today to schedule your first appointment!

About Commerce City Chiropractic | (720) 432-0084