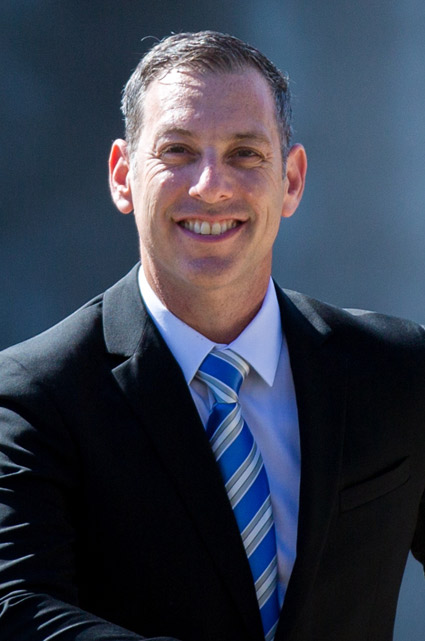 Meet Dr. Andrew Sands
Helping Patients Live Pain-Free Since 1997!
I believe it's my mission to help people create excellence in their health and life. Through chiropractic, I positively touch the lives of those I come in contact with, securing a healthier future for generations to come.
Dr. Sands earned a Doctor of Chiropractic at Life University in Marietta, Georgia. His undergraduate training was completed at the University of Florida. Since then, he continues to serve his patients by attending postgraduate seminars, workshops and training sessions.
The associations Dr. Sands belongs to include
The International Chiropractic Association
The American Chiropractic Association
The Colorado Chiropractic Association
The Florida Chiropractic Association
A Well-Adjusted Family
Dr. Sands knows firsthand the importance of chiropractic care. He understands that the strength of our future is dependent on the health and quality of life of our children. Both Dr. Sands and his children are regularly adjusted, with his kids starting chiropractic care shortly after birth.
I make sure to stay informed on the latest developments in chiropractic, teaching and learning from colleagues in the health industry.
Throughout his career, Dr. Sands has always wanted to give back. He serves our community by volunteering as a lecturer or guest speaker at area organizations.
Explore Our Services
Start Today
Contact Commerce City Chiropractic now to schedule your first appointment. Same-day visits are available!

Dr. Andrew Sands | (720) 432-0084