New Practice Members at Commerce City Chiropractic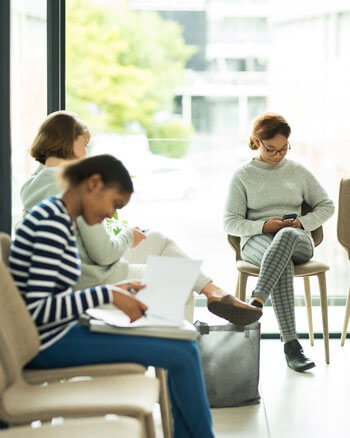 Commerce City Chiropractic doesn't feel like a typical medical facility-and that's just the way we want it. Our environment is bright, friendly and welcoming. It'll feel like you're going to visit an old friend; a place where you can feel at home. We look forward to serving you!
How to Prepare
Please fill out the paperwork before you arrive. That means your initial appointment will take about an hour. If you prefer to fill out forms here, it will add about 30 minutes to your first visit. Have your medical history ready to go through, as well as the dates of any accidents, injuries or surgeries. Wear comfortable clothing so we can do a comprehensive examination.
Most of all, know that we will take our time to address all your needs, leaving no stone unturned.
ONLINE FORMS »

The First Visit
On the first day, you'll have a consultation and examination. We'll discuss your history, current issues and any injury. Then, a physical assessment will be performed.
From this information, we'll create a treatment plan for you. It may involve physiotherapy, stretching, adjustments or nutritional counseling.
The Second Visit
On your next visit, we'll review your concerns and the results of your examination. We'll walk you through our recommendations and treatment.
Then, you'll have a chiropractic adjustment and any needed therapies.
We're Always Here for You
As a practice member, you'll have our cell phone numbers. Whenever you need to get in touch with us, you can do so quickly and easily. Our existing patients are also welcome to stop by for a convenient walk-in visit.
Contact Commerce City Chiropractic today to book a same-day visit!
Contact Us

New Practice Members at Commerce City Chiropractic | (720) 432-0084